Latest News
---
New paper in Cancer Research, by Jill Gallaher and colleagues from Stanford, Bridging Population and Tissue Scale Tumor Dynamics: A New Paradigm for Understanding Differences in Tumor Growth and Metastatic Disease.
---
New opinion piece in The Scientist, co-authored with Bob Gatenby on Calculating Cancer. Discussing how the growing partnership between oncologists and mathematicians is moving research forward.
---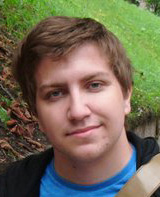 Welcome to our newest lab member
Mr. Dan Nichol
from Oxford University.
12.01.2013 | Staff
---